If you follow us on Facebook or Instagram you may have already heard, but we opened the doors to our Liquor Store today!
There is still work to be done, but we got inspired and realized that fisherman need beer! What better way to celebrate the Fishing Opener than to open some doors of our own?
You may have noticed that we have a new banner outside, if you haven't been by yet it looks like this:
Great, now you know how to find us!
We also have taken care of the heavy lifting and brought a varied selection of craft and domestic beers, some essential spirits, and a few types of wine. You can take a look at what we have on hand here:
A few more choices of spirits pictured here! Boy, what a selection of essentials, eh?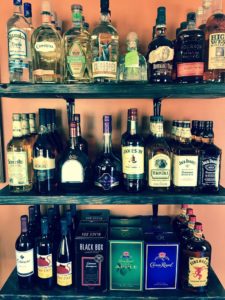 And a few of the ice cold beers we have icing down!
Come by and see us soon!!!
- Poplar Haus