Beautiful weather. Good food. Good times!
It's going to be a beautiful weekend on the trail! Although the restaurant isn't "open" yet, we just couldn't pass up the chance to have some guests over for our pizza pop-up!
The view from our patio is too good not to use, and if you heard about our Memorial Day BBQ you know you aren't going to want to miss this!
You can check out the event on Facebook here, but here are the details!
Hours: Saturday 4-10, Sunday 2-8!
Featuring a limited amount of potential future restaurant menu items such as:
Garlic Chicken Alfredo Pizza
Garilic Brined Chicken Thigh, Peppadew, Crispy Bacon, Green Onion
Sausage Mushroom Pesto Pizza
House-made Fennel Sausage, Basil Pesto, Crimini Mushroom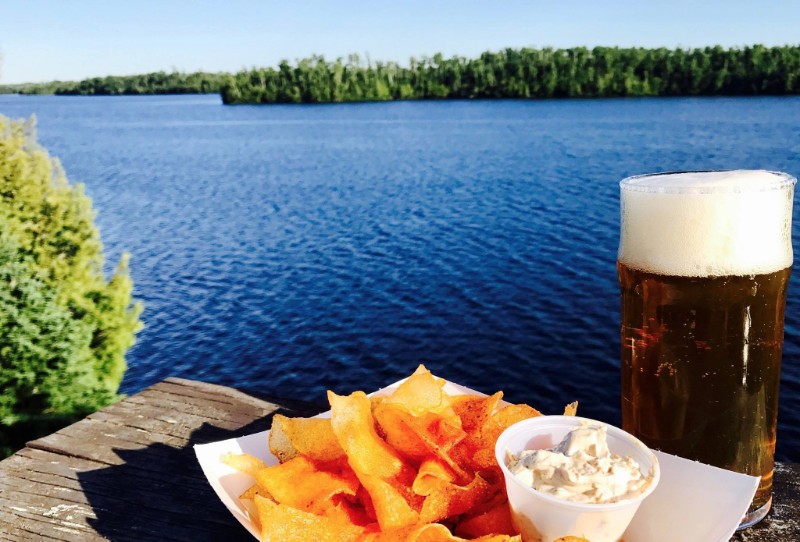 "The Freubano"
Is it a French Dip, Reuban or a Cubano? We're not sure but it's all our favorite sandwiches rolled into one w/Beer Braised Pulled Pork, Smoked Ham, Salami, Swiss Cheese, Caraway Saurkraut, B&B Pickles, Dill Mustard pressed on French Baguette served w/Caramalized Onion Au Jus
Chips & Dip
House Fried Potato Chips w/Caramelized Onion Dip
Beer offerings from Indeed & Castle Danger
Red & White Wine selecttions
Cocktails perhaps????
We are going to be having a blast and you are going to have to come and join us to see what else we have in store! Don't miss it!
See you at the HAUS!
- Poplar Haus